Acquired "ISO 9001" and "ISO 14001"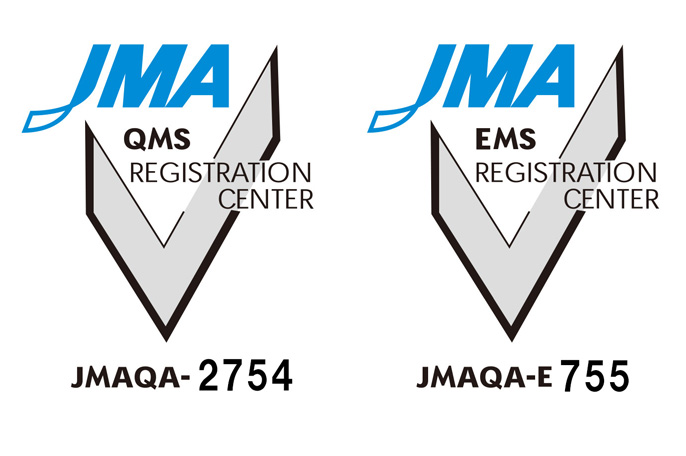 All of our sites are registered with the ISO standard for quality and environmental management systems.
With the acquisition of ISO 9001 and ISO 14001, we will continue to concentrate on the precision processing of the plastics that our customers can trust with confidence, and at the same time, we will work on the continuous improvement of our Quality and Environmental Management System.
Applicable standard: JISQ9001:2015(ISO9001:2015)
Registration number: JMAQA-2754
Date of registration: 11th November 2021
Applicable standard: JISQ14001:2015/ISO14001:2015
Registration number: JMAQA-E755
Date of registration: 18th September 2008 (2015 version revised on 8th August 2017)
Quality and Environmental Policy
Shinkoh Manufacturing Co., Ltd. manufactures electronic parts, semiconductor parts, medical parts, automobile parts and plastic bearings using high-precision plastic processing.
Aiming to contribute to our customers, we always manufacture plastic parts from the perspective of the life cycle with the motto of processing that is kind to the earth and the human body.
We comply with all relevant Environmental Laws and Regulations, any other requirements to which we agree, we are committed to provide our customers with a safe and reliable plastic precision processing, to continuously improve our Quality and Environmental Management System, to protect the environment and to prevent environmental pollution.
Our activities and product services are included in the Quality and Environmental Management System.
We set the following as the key themes of our Quality and Environmental targets, establish a review system, and work together with all employees to achieve them.

1) We work to reduce the use of resources and energy by eliminating the waste of overproduction, the waste of materials, and the waste of correction and re-production due to the production of defective products.
2) We are committed to reducing energy consumption by organizing our workforce and promoting multi-skilled workers, reducing the number of processes and time, and ensuring consistent quality.
3) For recyclable plastic waste, we will actively work to save materials and reduce waste, such as by asking a recycler.
4) We strive to maintain our machinery and equipment, to ensure consistent quality, to strengthen our operational control (by improving our production techniques, we will reduce the amount of scrap and shorten delivery times) and reduce our environmental impact.

We are committed to contributing to the local community through our environmental activities.
We shall make this policy known to all our employees and subcontractors, and also publicize it outside the company.
December 2020
Shinkoh Manufacturing Co., Ltd.
President and Representative Director Masanori Tsunoda
Environmental activities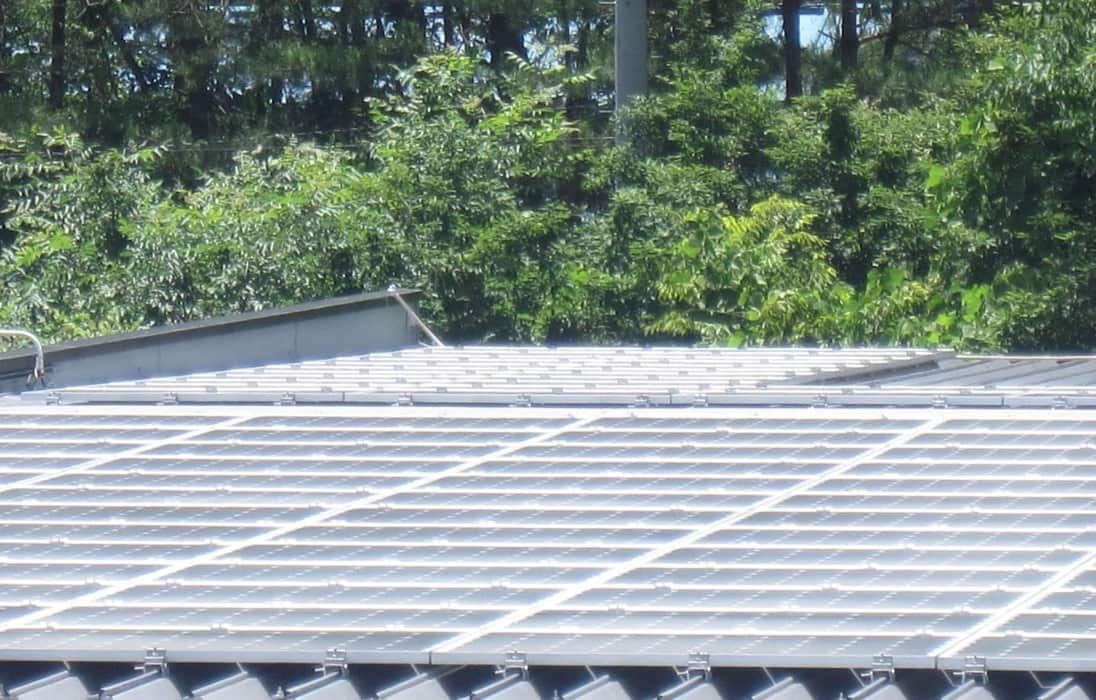 Since March 2014, our company has installed solar panels at our Nasu Factory to generate electricity on site independently.